I learned about this amazing FREE offer and wanted to be sure everyone knew about it too.
Free for Kindle today — The Social Media Starter Kit (Collection) — a set of 7 ebooks to help you with your social media needs. This bundle has a value of $57.99 but is totally FREE today.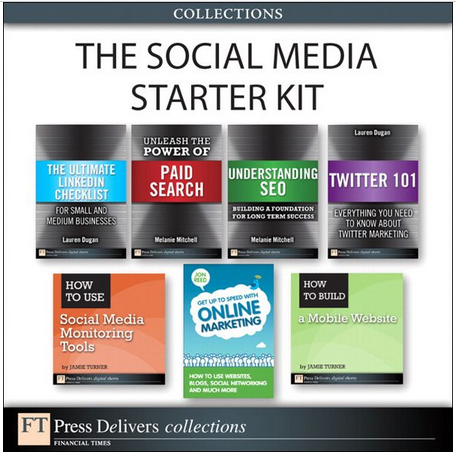 The set includes the following ebooks: (Please note that I linked to the books above so you can see the individual descriptions, but they are not free as individual purchases. You must buy the kit)
Get Up to Speed with Online Marketing
Ultimate LinkedIn Checklist For Small and Medium Businesses
How to Use Social Media Monitoring Tools
Unleash the Power of Paid Search
Click here to purchase the Social Media Kit bundle. This bundle is free at the time of posting, but be sure the price still reads $0.00 before purchasing.
Don't have a Kindle? No problem. You can download the free Kindle app for your PC, Mac, iPad, or smart phone. If you wish to purchase a Kindle device, You can check them out on the Kindle/Amazon site.
Happy Reading!
Do you enjoy learning about FREE books and other items of interest?  If you do, let me know in the comments below.